Hospitality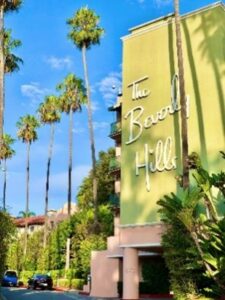 The hospitality sector suffered considerably from the effects of the pandemic. Hotel revenue per available room ("RevPAR") declined more than 50% in 2020 and a full recovery to pre-pandemic levels is not projected until 2024. A significant decline in business travel and group meeting business, as well as in international and destination travel, caused major decreases in occupancy. This particularly effected luxury and upscale hotels as well as properties located in major markets. This has proven especially true in larger urban centers where many luxury properties remain closed. Within the overall hotel sector, midscale and economy hotel chains, including extended stay and select service properties, outperformed other categories during the pandemic and this relative resilience is projected to continue in the near term.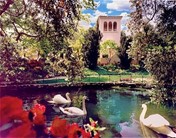 Investors in the hotel industry have traditionally acquired assets to enhance returns and to provide protection during inflationary periods, particularly given the sector's unique ability to continually adjust pricing levels on an immediate basis. The industry has repeatedly demonstrated its capacity to recover following significant global economic downturns, including the periods following the 9/11 terrorist attacks and the 2008 financial crisis. While supply in the sector grew solidly for a period of over ten years prior to the pandemic, impacting both pricing and RevPAR, supply growth is expected to be severely constrained for the foreseeable future. The hotel sector also experienced a significant drop in new construction starts which will benefit existing assets for some time. Furthermore, the previously high level of new construction in many sectors of the hospitality industry has given rise to some noteworthy market opportunities as economies recover from the pandemic and travel rebounds. When new product eventually does enter the market, many older existing assets will, of necessity, be re-flagged or sold, some at deep discounts to inherent value given present market conditions. These assets present particularly appealing opportunities for those following a renovation and rebranding strategy.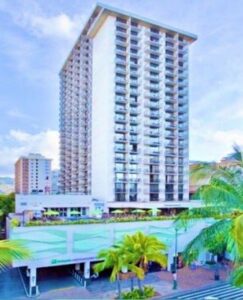 For investors, hotels offer both diversification and attractive risk adjusted returns relative to many other asset classes. In the five year period prior to the pandemic, the hotel sector significantly outperformed the MSCI U.S. REIT Index. It also outperformed the S&P 500 and U.S. Aggregate Bond Index on a total return basis for the period from 2000 to 2020. Over decades, the hotel sector as a whole has demonstrated remarkable resilience. It is currently offering attractive opportunities for distressed investment. Particularly appealing are situations where properties and portfolios can be acquired at highly favorable pricing levels, particularly assets that can benefit from renovation and rebranding to more effectively meet current and recovering consumer demand and that can achieve enhanced performance through active operational management.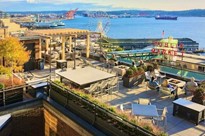 The industry's current practice of separating fee oriented management activities from property ownership, along with its continuing consolidation and reorganization following significant merger and acquisition activity and increasing product segmentation, creates a unique opportunity to selectively purchase hotel properties in both urban and resort locations. These developments enable investors to control prime assets which typically trade infrequently. Additionally, despite the growth of large, publicly held international investment and operating companies in the hospitality sector, hotel ownership remains highly fragmented in many markets. Prescott considers investment in strong hotel properties that benefit from sound competitive, locational and operating characteristics as well as assets that have attractive fundamental attributes but will significantly increase in value through market repositioning or redevelopment. The participation of capable operating management with a meaningful financial commitment and significant experience in the relevant sector of the hospitality market is a prerequisite to Prescott's participation in hotel and resort investments. In hospitality investments, Prescott is especially attentive to opportunities to acquire portfolios of assets, particularly in circumstances where such acquisitions may support or complement specific strategic and operating objectives.